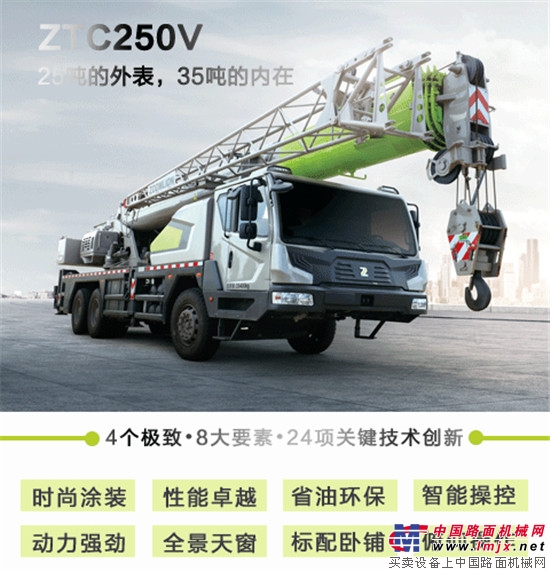 Fashion painting

ZTC250V is newly painted with aurora green, star ash, and gravel ash. The overall shape is stylish and generous, bringing visual and beautiful visual enjoyment.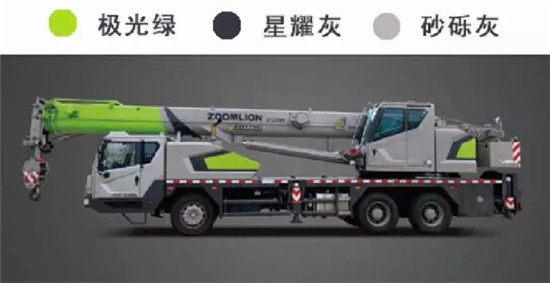 Excellent performance

5-section U-arm, full extension 42 meters; basic arm maximum lifting torque 1132KN.m, full extension maximum lifting torque 768KN.m, comprehensive lifting capacity higher than peer competitors, medium long arm and full extension arm lifting Performance can reach 35t level.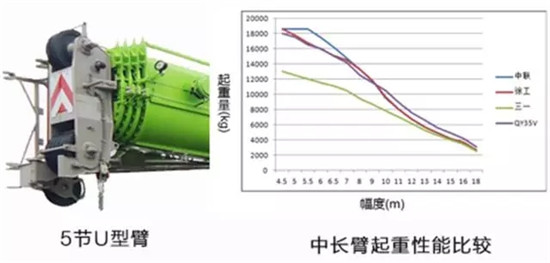 Low fuel economy

The product is equipped with intelligent power technology energy-saving system. The fuel consumption per 100 kilometers is 29L, which is about 10% lower than the old products, and the operating fuel consumption is reduced by 20%.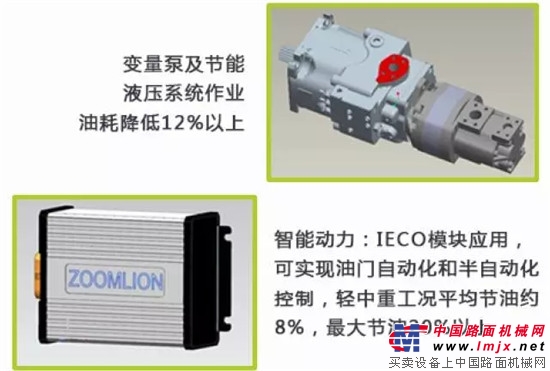 [100% fuel consumption savings of about 10%]

[Systematic comprehensive noise reduction, reaching the industry's highest CE standard]

Intelligent control

The equipment comes standard with an all-round in-vehicle information platform with a 7-inch color display. Interconnect with smart terminals to easily obtain equipment condition information, abnormal reminders, and maintenance reminders.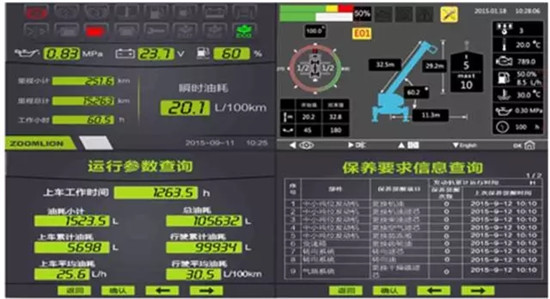 [vehicle information platform]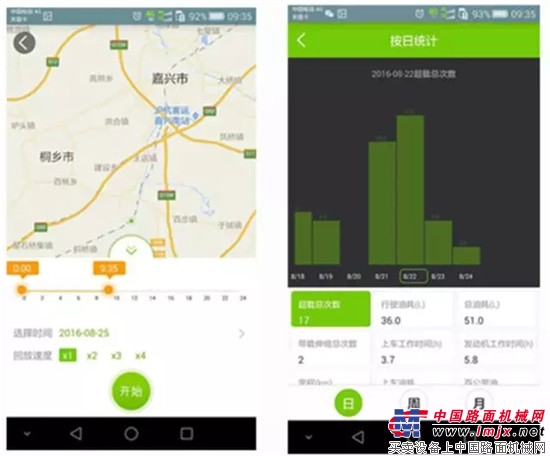 [Mobile APP Platform]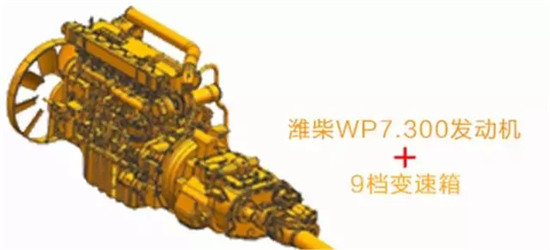 Powerful

Weichai WP7.300 engine with 9-speed gearbox, horsepower and low fuel consumption, excellent off-road performance, easy to over the mountains.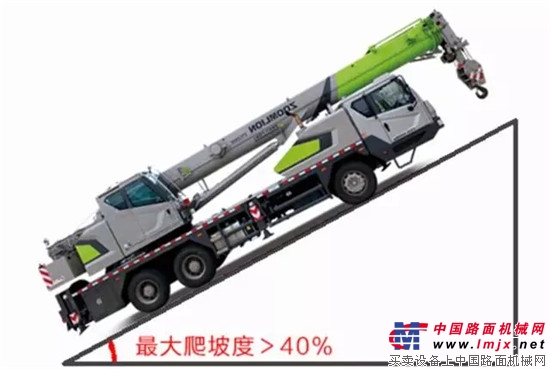 ZTC250V gradeability >40%, maximum speed >90Km/h, minimum turning diameter <21m, meet the G class standard, so you can't enter the construction site.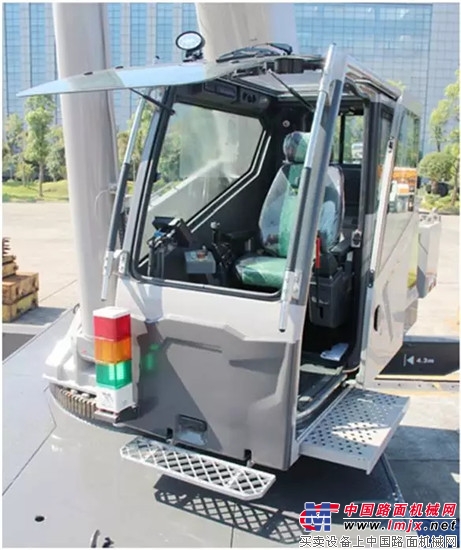 New large space sliding door + front push window with high

Molecular material panoramic control room with a wider field of view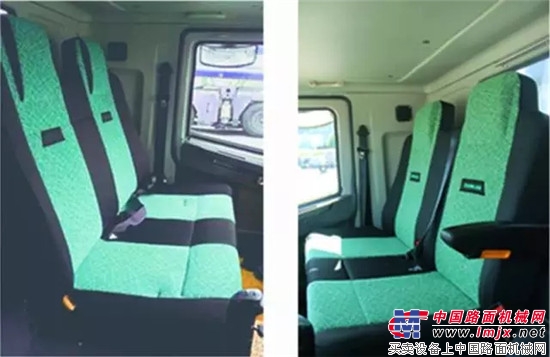 New one-piece headrest seat

Seat cushions are wider, safer and more comfortable

The driver is tired and can rest on a spacious seat.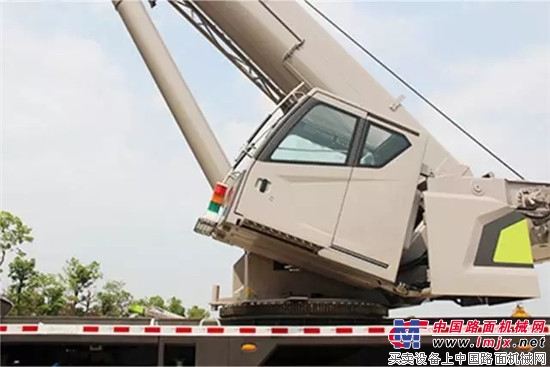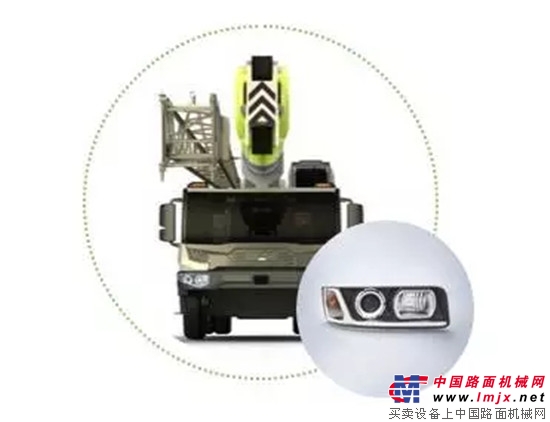 Operating room standard pitch mechanism

By tilting up the control room

Makes the field of view better when lifting the work

Effectively reduce operator fatigue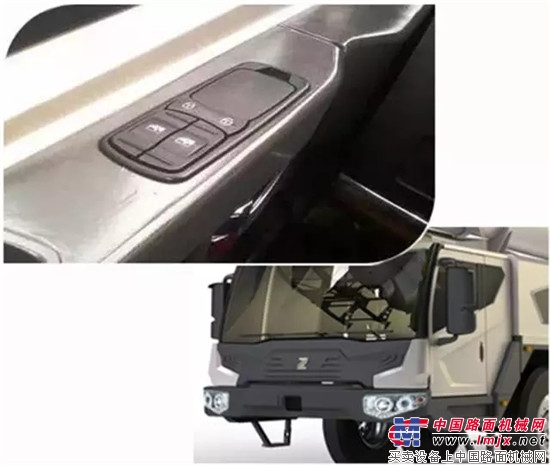 [Elegant and beautiful headlights]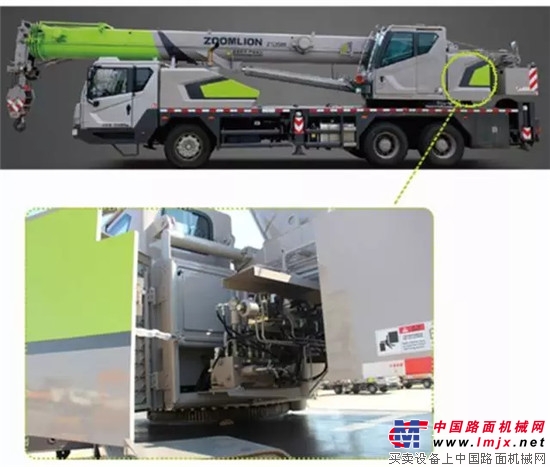 [cab electric door and window]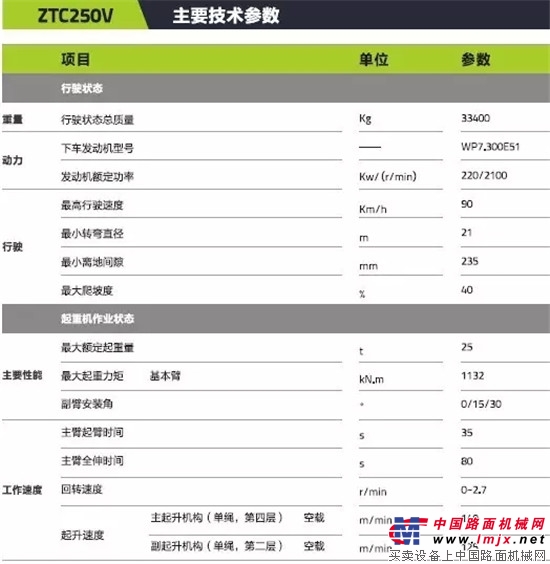 [Rotary machine shed]

Unscrew outwards, maintenance space is large (this article from Zoomlion)

Lead-acid Electric Tricycle to the largest number of lead-acid batteries. Lead-acid batteries, the lowest price, but also the most commonly used. Its less contaminated ingredients, good recyclability. The internal battery to wear wall welding connection, high current discharge performance. Battery cover with PP material, shell cover heat seal, to avoid leakage of the battery when used. Grid alloy with multiple corrosion-resistant alloy, the grid is pressure casting, grid corrosion to solve the short circuit
4, the use of advanced plate curing, into technology, improve the binding of active substances and grid, extend battery life
5, the positive plate for the battery tube, negative plate is paste type, with long life, deep charge and discharge performance and other significant advantages
6, the use of polyester fiber pipe and PVC separator can effectively solve the use of pipe rupture and lead to short circuit caused by dendrite, to extend battery life

Lead Acid Electric Tricycle,Lead-Acid Battery Electric Tricycle,Color Custom Electric Tricycle,Lead Acid Battery Electric Tricycle

QuZhou Benneng Vehicle Co.,LTD , https://www.cn-ebikes.com