The Oklahoma ISF engine used by Zhang Yu in Hohhot, Inner Mongolia, has not been overhauled for 500,000 kilometers. This may cause many people to disbelieve, but Master Zhang used his actions to tell everyone that this is absolutely possible. If you ask him what tips he has, he will certainly not hesitate to tell you: Maintenance is very important, we must do a good job of maintenance.

"In order to save more money, the usual maintenance is more important," Zhang Yu told reporters. He always maintained the equipment strictly in accordance with the regulations. "And I never went to the street to save some money. Every time I change the filter, I enter the maintenance of the service station. "It seems that the simple thing is what Master Zhang has been insisting on for more than two years. He thinks that only with proper maintenance, the vehicle can make it longer and more worrying. This may be the master of the master Cummins ISF engine over 500,000 kilometers without major repair tips.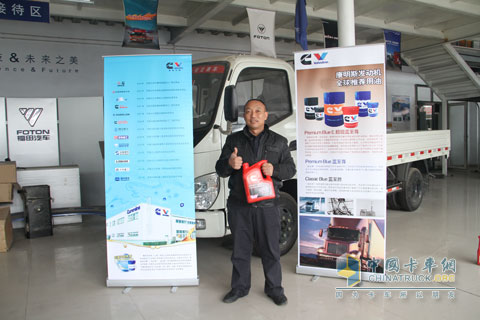 User Zhang Yu and his use of Kang Sheng lubricants

Speaking of maintenance, Master Zhang also revealed a small secret that must be selected for good lubricating oil. According to him, the Auling CTX that he drove to support the Foton Cummins engine was recommended to use Kangsheng Lubricant. After reaching the first insurance mileage, Zhang Yu strictly followed the mileage. As a "protected escort", the quality of Kangsheng lubricants is guaranteed and it is very safe to use. After Zhang Yu received the Cummins ISF engine 500,000 kilometers without overhaul gold user, Kang Sheng Lubricant also took the "Super Blue Supreme" lubricant to the user's hands for the first time for Zhang Yu's vehicle maintenance. "Super Blue Supreme" as a high-end product of CI-4, its excellent clean dispersion, can effectively protect the valve system from wear, greatly reduce the high temperature and the resulting piston deposits and smoke related to filter plugging Effectively ensure the long-term use of the engine, and can extend the oil change cycle. Master Zhang feels that Super Blue Extreme's excellent low temperature performance is particularly suitable for users who are out of the car under such cold conditions in Inner Mongolia.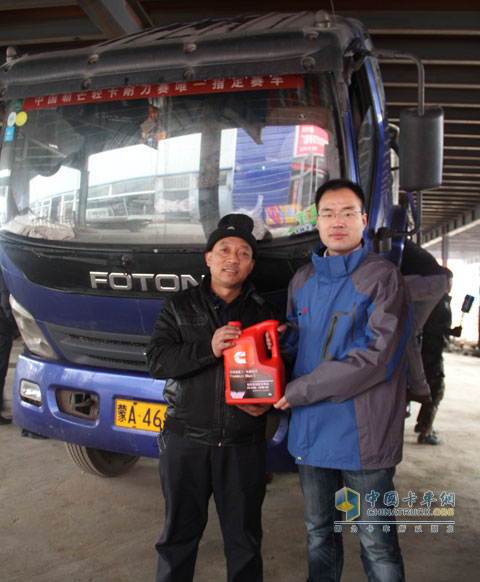 The staff sent Kangsheng lubricants to 500,000 kilometers without overhaul users Zhang Yu

It is understood that Kangsheng Lubricant is a joint venture between Cummins Engine Co., Ltd. of the United States and Ashland Chemical Co., Ltd. of the United States. Its "Super Blue Supreme", "Blue Supreme" and "Blue to Win" series are not only Cummins globally. The recommended oil is also suitable for various domestic and foreign advanced diesel engines such as Volvo, Weichai, and Shangchai etc. No matter what kind of environmental conditions are suitable, it is suitable for many construction machinery, trucks, passenger cars, railways, and generators. And the engine oil of the ship is installed and the aftermarket provides quality lubricant products and services.

It is also because of this, Kang Sheng lubricants have been welcomed by many companies and users. Kang Sheng lubricants are widely used, not only in 2009 and began to be used in conjunction with Futian Auman heavy truck after-sales service, but also applies to all types of Futian light trucks, providing high-quality engine maintenance. With more than ten years of experience in China's truck market, Kangsheng Lubricants has made its products more suitable for the use of Chinese users and has gained recognition from many truck users like Master Zhang. Kangsheng Lubricants has been making continuous efforts to provide more environmentally friendly and energy-saving new products, such as pure natural gas engine oil, to serve the majority of truck drivers in China.

What products are special paper tags suitable for:


I can only say that special paper tag is suitable for all products, because it is still a tag, which is the same, only the material is changed. Of course, special paper tag is more exquisite than coated paper tag, so many customers will choose special paper material to make This tag, one is to make the product more beautiful, and the other is to make the customer feel that the details are also perfect.




Material of special paper tag:

The material of special paper tag is special paper. We collectively call it special paper. There are many kinds of special paper. We will have many sample books of special paper. This way, it will be very convenient for customers to choose, and we will also give Make suggestions so that customers can choose the most suitable material for hang tags.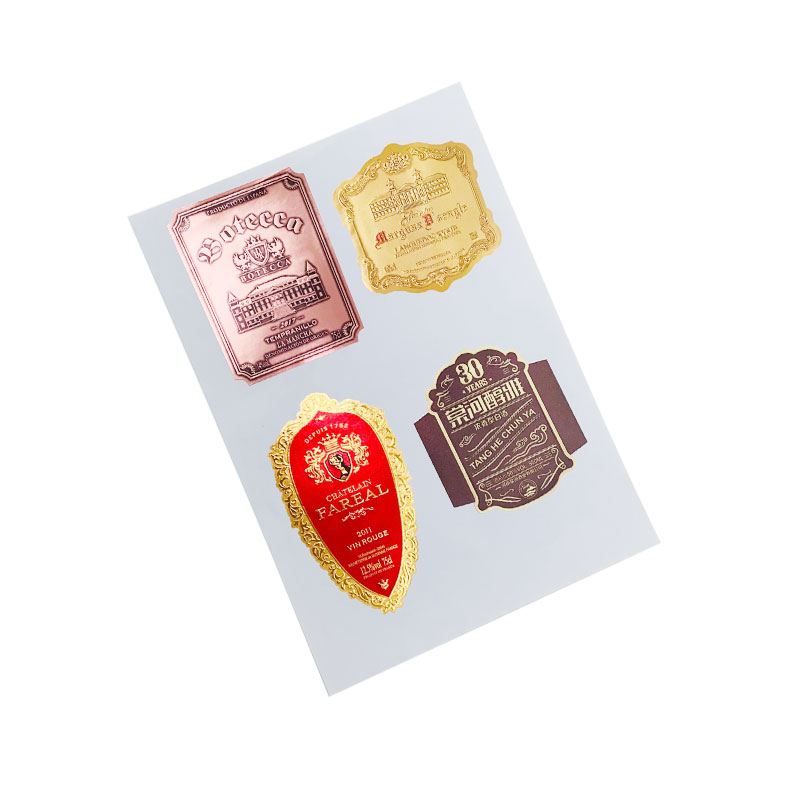 Rongdian Printing Products Co., Ltd.:

Shenzhen Rongdian Printing Products Co., Ltd. is located at 303, 3rd Floor, Building 2, Potoudu Industrial Zone, Longxi Village, Longcheng Street, Longgang District, Shenzhen, Guangdong Province, China. It mainly deals in various printing products: stickers, product color boxes, exquisite gift boxes, picture albums , Promotional color pages, trademark tags, envelope receipts! Shenzhen Rongdian Printing Products Co., Ltd. adheres to the production philosophy of "printing every product with heart" and strictly implements it! Looking forward to your visit~

Special paper tag customization, special paper tag printing, special paper tag manufacturers

RONG DIAN PACKAGING & PRINTING CO.,LIMITED , https://www.rodiantpackaging.com